2023 Partners and Exhibitors
Silver Sponsor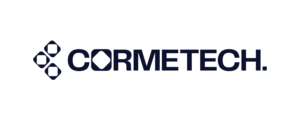 Silver Sponsor
Bronze Sponsor
Supporting Partner
Exhibitor
Exhibitor
Carbon Neutrality Partner
Never before has there been such commitment from the private sector and government to reduce carbon emissions in the US. In order to achieve this the deployment of large-scale decarbonization projects will be key.
This September in Pittsburgh, join 30+ speakers and 200+ attendees from project developers, industrials, investors and government representatives to identify and tackle the core challenges in advancing CCUS and Hydrogen projects for decarbonization.
We will explore different business models, partnerships and financing structures for large scale projects and assess the benefits and challenges of developing industrial hub and cluster projects at scale.
Whether you plan to build, finance or collaborate with major decarbonization hub projects, Decarb Invest is the only place to meet the decision-makers and influencers from all the key stakeholders.
A sample of our 2023 attendees:
Featuring leading minds from across the decarbonisation landscape, including:
Brenda Petrilena
Director – Global Decarbonization & Program Management
U. S. Steel
Keith Tracy
Chief Commercial Officer
Elysian
Amy Cradic
Senior Vice President and Chief Operating Officer
New Jersey Resources
Nick Papanicolaou
Decarbonization Manager
Carmeuse
Eugene Holubnyak
Director of Hydrogen Energy Research Center
School of Energy Resources, University of Wyoming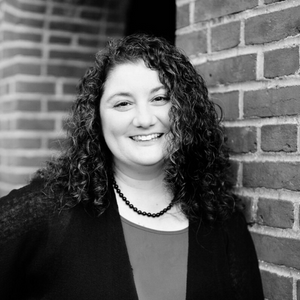 Abby Smith
President & CEO
Team Pennsylvania
Ashleigh Ross
VP, Strategic Engagements & Policy
Carbon America
Paul Schubert
CEO
Strategic Biofuels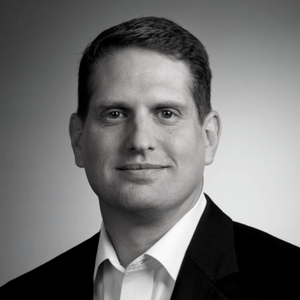 James Mackey
MD Projects Capital
OGCI Climate Investments
Michael Docherty
Executive Director
Appalachian Energy Future
Perry Babb
CEO
Key State Energy
Ian Champ
Regional Hubs Manager – Midwest
Clean Air Task Force (CATF)
David Heikkinen
Executive Vice President of Environmental Market
Carbonvert
Steve Kratz
President
Pennsylvania Chemical Industry Council (PCIC)
Key reasons to attend for 2023
Take-away practical and implementable ideas from insights shared on stage, as well as from discussions with your peers and solution providers during the networking activities. You'll have plenty of opportunity to discuss the most pressing challenges facing CO2 project deployment.
The two-day, in-person event will provide ample time for deeper and more meaningful networking. You will benefit from informal dialogue and shared learning during site visits drinks reception, breaks and round table discussions.
Learn from the experiences of 200+ leaders in decarbonisation from hard to abate sectors, project developers, infrastructure and finance as they share lessons learned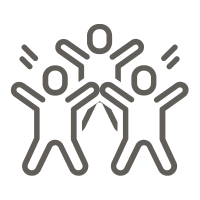 We believe nothing can replace the value of in-person meetings. Get out from behind your desk and come away energized, with the connections and insights you need to take your project to the next level.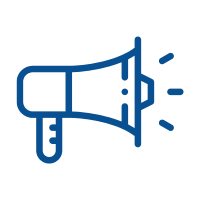 Take an active role in round table discussions, working groups and 1-2-1 meetings. This is a unique and effective way for you to expand your network.
Get to see decarbonization projects first-hand on a site visit with your peers. Previous visits include steel plant, hydrogen hub, port infrastructure, R&D Labs and CO2 utilization tech manufacturing facilities.
Site Visit for 2023
Shell Polymers Monaca (SPM) | 9.00-11.30am
Join us for a site tour to Shell Polymers Monaca, located just outside of Pittsburgh. This state-of-the-art facility, completed in 2022, is capable of producing 3.5 billion pounds of linear low and high density polyethylene annually.
On this tour, you will hear how the plant has been designed to be 100% energy self-sufficient, generating all its own electricity with enough excess power to power up to 50,000 local homes a day. You will also learn how the site leverages technology and local resources, such as the Ohio river, to run a safe, efficient, and clean operation.
If you're looking for inspiration on how modern world-scale facilities are built and operated, this is an opportunity not to be missed. You'll also benefit from the opportunity to network in an informal way with fellow attendees – a great kick off to your time at Decarb Infrastructure Invest.
Key challenges which were explored for 2023
• What will it take for CO2 and H2 infrastructure projects to meet the needs of decarbonizing industries?
• State of play: How has the number, scale and nature of CO2 and H2 projects developed in the US over the last 5 years and what to expect in the next 5 years?
• A year on from the passing of the Inflation Reduction Act: What impact have tax incentives and wider provisions meant for developers
• Federal and state-level permitting requirements: Unravelling the complex permitting processes and what that means for project timelines, stakeholders and management
• Raising capital and private equity: Models for financial mainstreaming of mega projects and hubs• Examining the role of government intervention and incentives in supporting large scale CO2 and Hydrogen infrastructure projects?
• CO2 transportation: Deploying widescale pipeline networks to meet the anticipated demand from emitters
• Community engagement and environmental justice: How do project developers ensure appropriate provisions are made for communities and environment?
• Risk management and project liability: How is risk allocated in hub projects with multiple emitters, project partners and stakeholders?
• The emergence of hydrogen hubs: Evaluating the incentives, financing models for the development of H2 hubs and the technical and operational considerations• Tax equity and financing options for large scale CO2 and H2 projects in the US
Download the Sample Attendee List
What Attendees Say
"Decarb Invest provides a different lens on the challenges of decarbonisation, which is so important when talking about ecosystem and generating partnerships, because they're often needed outside of our established value chains. The Decarb Connect team creates the atmosphere and agenda that enables knowledge sharing, learning, and collaboration."
Mark Danks, Director – Commercial Development & Partnerships, Johnson Matthey
"The Decarb team did an excellent job at assembling a distinguished group of expert from across the CCUS space. I would highly recommend the Decarb program for anyone new to the industry as well as a great chance to reconnect for industry veterans."
Tyler Durham, Chief Development Officer, Navigator CO2
"Industry building – that's what this event truly catalyzed! Decarb Invest went beyond knowledge sharing to dig into pressing issues and questions in small group discussions that allowed for deep connections and the kind of tangible relationships that will truly move decarbonization forward."
Ashleigh Ross, VP – Strategic Engagements & Policy, Carbon America
"The Decarb Connect team host the best conferences. Great participation, engagement, and insights. And the format with roundtable and deep dives is much needed vs. the same high-level presentations. These events are well worth attending."
Jane Stricker, Executive Director, Houston Energy Transition Initiative and SVP, Energy Transition, Greater Houston Partnership
"In a world of CCS discussions, the Decarb Connect Invest conference was an invaluable mix of all stakeholders though the CCS value chain…Calling the conference a success is an understatement. Thank you."
Nikhil Joshi, Chief Technology Officer, Verde CO2
"Great time connecting in Washington D.C and learning from the U.S. Department of Energy (DOE) about biofuel technology / projects and with the carbon capture industry at the Decarb Connect Invest conference!"
Erik Selden, VP, Delek US Holdings
Partnership Opportunities
At Decarb Connect, we offer a plethora of opportunities across our global platform to meet your objectives, whether you want to find new leads, evaluate new partnership opportunities, amplify your leadership position or enhance your brand positioning, our packages are completely bespoke to meet your objectives. We combine our events, reports, webinars, podcast and leadership network opportunities to create a package that compliments your wider marketing strategy and surpasses your expectations.
Take a look at our partnership prospectus to see how you could get involved.
About the Organiser
Decarb Connect supports senior leaders in decarbonisation to accelerate strategy and decision making to reduce carbon emissions and reach net zero targets.