Thank you to our 2023 Partners
Silver Sponsor: CORMETECH
CORMETECH is a global leader in the design, manufacture, and full lifecycle management of technologies that clean the air of harmful pollutants including carbon dioxide (CO₂) linked to climate change.
The Company is a recipient of multiple research and development awards from the U.S. Department of Energy to help advance CO₂ capture technology for direct air capture (DAC) as well as point source capture (PSC) from power and industrial plant exhaust gases. CORMETECH's reputation is built on three decades of developing, manufacturing, regenerating, and recycling market-leading selective catalytic reduction (SCR) catalysts, the building blocks of industrial emissions control systems.
Since 2018, CORMETECH has translated its engineering know-how to the development of CO₂ adsorber technology currently being used by multiple DAC providers. The company subsequently has developed a PSC demo module for deployment by natural gas-fired power plants. A PSC prototype also is scheduled to launch in early 2024 at the U.S. National Carbon Capture Center.
Based in Charlotte, N.C., CORMETECH's mission is to help balance global energy and infrastructure demands with the environmental imperative to rid the air of nitrogen oxides, mercury, carbon monoxide, volatile organic compounds, and CO₂.
Find out more about CORMETECH: www.cormetech.com
Silver Sponsor: CAC Specialty
CAC Specialty is an employee-owned risk solutions company of seasoned and proactive industry leaders, operating as a nimble and collaborative partner who puts you and your business first.
With a knowledge-driven approach informed by data and decades of honed instinct, CAC Specialty brings an innovative vision to insurance broking and structured solutions to solve your risk challenges – from the simple to the previously unsolvable.
Find out more about CAC Specialty: www.cacspecialty.com
Bronze Sponsor: Vogel Group
The Vogel Group is a Washington, D.C. based bi-partisan lobbying and advisory firm serving companies, associations, and asset managers around the world.
We influence the policy landscape, and predict legislative and regulatory developments. Our firm provides strategic counsel and government affairs support in managing, measuring, and capitalizing on government risk.
Find out more about Vogel Group: www.vogelgroupdc.com
Supporting Partner: Appalachian Energy Future
We are an industry-led alliance of interested stakeholders working to develop a regional hub for hydrogen and CCUS. We are taking a long-term, large-scale, regional approach to support collaboration among public and private stakeholders across borders and sectors. Our alliance believes in this region and its potential. We want to make northern Appalachia the 21st-century energy model for the rest of the country and create jobs and economic growth across our region.
Find out more about Appalachian Energy Future: www.appalachianenergyfuture.org
Carbon Neutrality Partner: ClearBlue Markets
ClearBlue Markets ("ClearBlue") is an award-winning carbon market company whose team has pioneered the carbon markets since 2000. The ClearBlue team has unmatched practical experience in all aspects of global carbon markets, including market analysis, regulatory analysis, strategy development, carbon allowance trading, offset sales, structured deals, reporting and compliance management.
Find out more about ClearBlue Markets: www.clearbluemarkets.com
Media Partner: Carbon Herald
Carbon Herald is an independent online media covering the emerging carbon industry. We are focused on the companies, organizations and people that work in carbon capture, carbon removal and carbon markets.
We provide daily news and updates about new partnerships, investments, policy, technology and science from across the globe. We also feature in-depth interviews with CEO's and key professionals working on decarbonization.
Our core team consists of Vasil Velev as editor and Petya Trendafilova and Violet George as journalists.
Find out more about Carbon Herald: https://carbonherald.com/

Media Partner: ESG Today
ESG Today is a site dedicated to covering Environmental, Social and Governance (ESG) issues for investors.
Environmental and social awareness are on the rise globally, but until recently have been nearly absent in the investment process of professional investors. We believe this is changing, and in a big way. Allocations into sustainable investing mandates have been growing significantly. Innovations in sustainable finance are proliferating. Capital flows into sustainable investments are booming. And investors are increasingly demanding sustainable business practices and transparency from issuers.
Find out more about ESG Today: https://www.esgtoday.com/
Media Partner: Carbon Capture J0urnal
Carbon Capture Journal is the world's leading magazine for carbon capture storage and utilisation, published by Future Energy Publishing in London. We have been publishing since 2007.
Find out more about Carbon Capture Journal: https://www.carboncapturejournal.com/
Global Knowledge Partners
Let's talk  – Contact Fern Millican, Partnerships Director
Get in touch with Fern Millican to learn how you could partner with us. From our membership base across the Decarbonization Leaders Network through to keynotes or tailored small group workshops at the summit – we have the right partnership for you that will put you in front of an audience keen to understand how you can help them decarbonize.
Fern Millican
Partnerships Director, Decarb Connect
fern@decarbconnect.com
Book a meeting in Fern's diary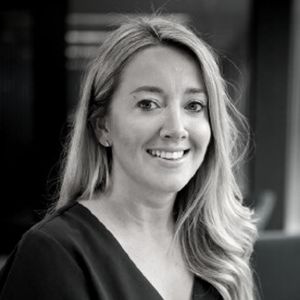 Sponsorship Opportunities
At Decarb Connect, we offer a plethora of opportunities across our global platform to meet your objectives, whether you want to find new leads, evaluate new partnership opportunities, amplify your leadership position or enhance your brand positioning, our packages are completely bespoke to meet your objectives. We combine our events, reports, webinars, podcast and leadership network opportunities to create a package that compliments your wider marketing strategy and surpasses your expectations.
Take a look at our partnership prospectus to see how you could get involved.