Exhibitor: Compact Membrane Systems (CMS)
At Compact Membrane Systems (CMS), we understand that today's capital infrastructure will be valuable and productive for decades to come but must decarbonize economically at scale. Inspired by the challenge of the new energy revolution and building on 20+ years of experience, CMS delivers a bolt-on, electrified carbon capture solution to enable the operability of hard-to-abate industries like steel, cement, chemicals, and other critical materials that make the world go.
Find out more about Compact Membrane Systems: www.compactmembrane.com
Exhibitor: Schenck Process
When your business depends on mission-critical processes you cannot afford to take chances. You need a partner you can rely on one hundred percent to keep things running. Whenever. Wherever. And with whatever it takes.
We are Schenck Process – and every day, we stake our reputation on being that partner for you. We are a global market leader for sustainable, integrated measuring and process technology solutions with 140 years of unrivaled experience. And we have a passion for solving complex problems that runs through our DNA. Our passion is the driving force behind our process for transforming your processes. It fuels all aspects of how we work with you, every step of the way, to deliver the fully customized process solutions your business depends on. And it burns brightest in the can-do mindset we bring to each and every new challenge our customers set us.
In a world that is becoming more dynamic, digital and complex every single day, it takes more than know-how and responsiveness to overcome these challenges. It takes a partner with a special kind of passion that will always go the extra mile to truly make processes work.
Let's make your processes work – together.
Find out more about Schenck Process: www.schenckprocess.com
Let's talk  – Contact Fern Millican, Partnerships Director
Get in touch with Fern Millican to learn how you could partner with us. From our membership base across the Decarbonization Leaders Network through to keynotes or tailored small group workshops at the summit – we have the right partnership for you that will put you in front of an audience keen to understand how you can help them decarbonize.
Fern Millican
Partnerships Director, Decarb Connect
fern@decarbconnect.com
Book a meeting in Fern's diary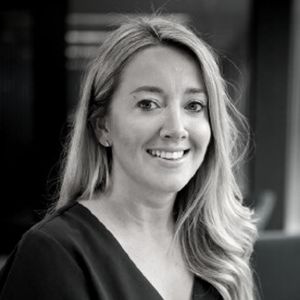 Sponsorship Opportunities
At Decarb Connect, we offer a plethora of opportunities across our global platform to meet your objectives, whether you want to find new leads, evaluate new partnership opportunities, amplify your leadership position or enhance your brand positioning, our packages are completely bespoke to meet your objectives. We combine our events, reports, webinars, podcast and leadership network opportunities to create a package that compliments your wider marketing strategy and surpasses your expectations.
Take a look at our partnership prospectus to see how you could get involved.